Alexander Eaton, CEO of Sistema.bio participated in the SDG Finance Geneva Summit (SGS Geneva). On October 9th, Eaton had the opportunity to pitch our business and impact model to potential partners, investors, large corporates and international organizations.
From a list of 119 applicants, the United Nations Development Programme (UNDP), the École polytechnique fédérale de Lausanne (EPFL), Orange and SAP Innovative Business Solutions, selected 12 mature impact venture finalists from 11 developing countries to present their social initiatives which are helping to reach the Sustainable Development Goals (SDGs).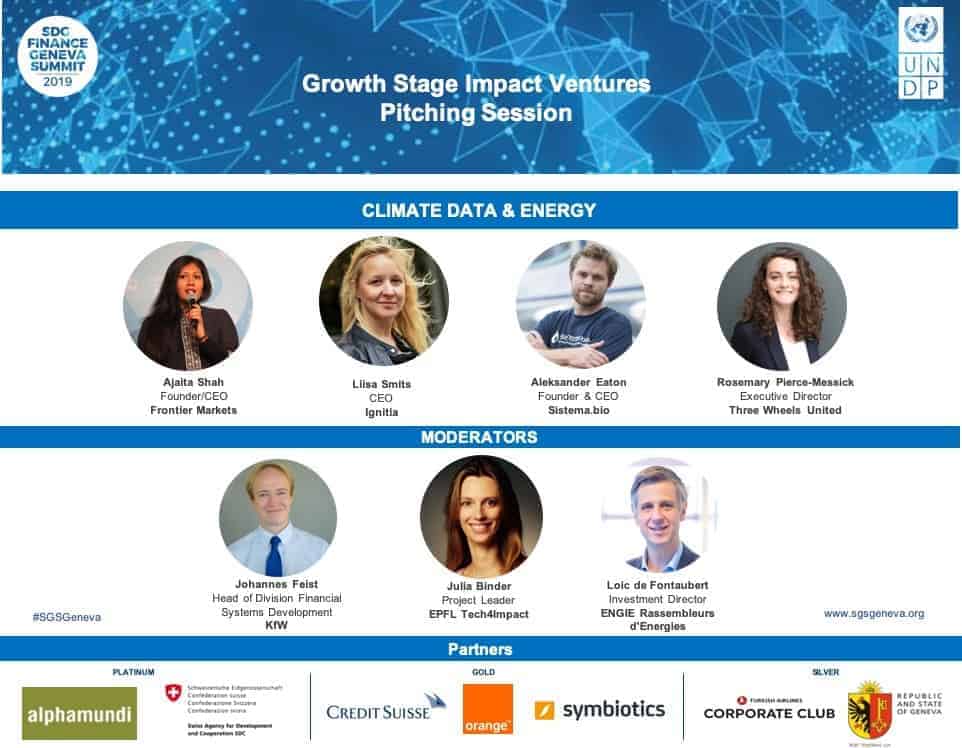 All of the participants, including Sistema.bio, were selected for their work in reducing inequality through improving access to health; energy and climate data; and financial services.
The SGS Geneva is an initiative of the UNDP that brings together high-level decision makers to forge partnerships for the implementation of the SDGs.
The objective of the selection was to identify and showcase mature impact ventures in emerging countries with a catalytic potential that can drive both large impact and yield. By bringing together the unique ecosystem of development professionals, investors, development finance institutions, academia and entrepreneurs, UNDP aims to catalyze a shift of capital from mainstream finance to impact investing with a focus on addressing the SDGs.
Follow the event: https://www.facebook.com/SGSGeneva/