Even as more people are living in cities than ever before, rural development and its impact on the environment has never been more important. A lack of viable economic opportunity in rural areas can lead to a variety of negative outcomes. Many smallholder farmers are hoping to find solutions that can i) boost their crop output; ii) provide cost savings; and iii) don't rely on complicated machinery that needs to be 'on the grid'. The good news is that innovative social enterprises are working to address exactly those needs, one of this options are biodigesters.
Sistema Biobolsa is an example of a social enterprise that addresses the needs of smallholder farmers. Their biodigesters use animals' manure and transforms it into natural fertilizers and biogas. This system has a high environmental impact. It enables the use of natural fertilizer and pesticides that contributes to the long-term health of the soil and reduces CO2 emissions from methane (found in cow manure). Also, the biogas is much safer for cooking than wood fire or propane canisters. Lastly (and most importantly!), the system has a high economic value, enabling the user to save on both cooking and fertilizer/pesticide costs.
We've been working with Sistema Biobolsa as a financial consultant, helping them to be investment ready and raise capital. Impact Investors are looking to generate financial returns, alongside social/environmental impact through their investments. To achieve these returns, it is important to align incentives, putting in place not only financial goals, but impact goals to ensure that the business continues its mission as it grows; not sacrificing its impact values to achieve profit.
The value proposition in biodigesters
Sistema Biobolsa's value proposition might be clear for the user, but how about for an investor? A first question that the investor might ask is: How affordable are the biodigestors?  Through proper financing, the system is both affordable for the end-user and profitable for Sistema Biobolsa. Many impact investors are looking for businesses that have a strong focus on a social or environmental impact. Biobolsa can do both, while also generating profits along the way. This is how, Biobolsa has been able to raise impact investment, allowing them to grow their business in Mexico and expand to other locations. This 'triple bottom-line' of social, environmental, and financial returns is a key way to promote sustainable rural development in Mexico and across the globe.
Kaya Impacto is a financial consulting firm working with social businesses. We prepare, connect, and accompany social entrepreneurs on their road to raising the capital they need to scale up their business and impact. We work with entrepreneurs across a variety of sectors and industries, from pine tree reforestation and water franchise projects in rural Mexico to early stage education centers. Learn more about us on www.kayaimpacto.com
---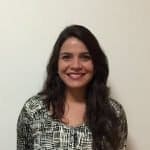 Natalie Vergara is a Senior Associate at Kaya Impacto, with past experience in the Food and Agriculture Organization (FAO) and Accenture.
---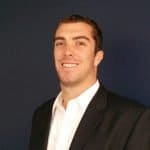 Bob Mott is an Associate at Kaya Impacto, with previous experience in microfinance and biodigester initiatives in Central America.