We are elated to introduce Dr. Joyce Cacho, a newly appointed independent board member, and incoming board chair of Sistema.bio.
Joyce is an experienced, non-executive/independent board director and change catalyst. She currently serves as an Independent Board Director of Sunrise Banks, N.A., a regulated bank with Fintech partnerships and a member of the Global Alliance for Banking on Values (GABV).  As a former Board Director of Fortune 250 company Land O'Lakes, Inc., Dr. Cacho's enterprise risk management expertise reflected C-suite executive experience as a former Global Chief Sustainability Officer (CSO) in manufacturing, and strategic leadership roles in multinational banking. As the board chair of Sistema.bio, Joyce is engaged in the global energy-bio and technology innovation industries.
As a policy advisor for the Department of Rural Economy and Agriculture (DREA) of the African Union Commission, Dr. Cacho contributed to including gender and youth in ag-tech/agribusiness in operationalizing the Agenda 2063: The Africa We Want strategic framework. She co-authored case studies for the Organisation for Economic Cooperation & Development (OECD) on Foreign Direct Investment in the Food Industry of Ghana, Mozambique, Tunisia, and Uganda.
We caught up with Dr. Cacho to learn more about her background and get her viewpoint on topics relevant to her board role with Sistema.bio. Her warmth, charisma, and sense of humor stood out to us throughout the conversation. We're excited to share what her perspective will bring to Sistema.bio.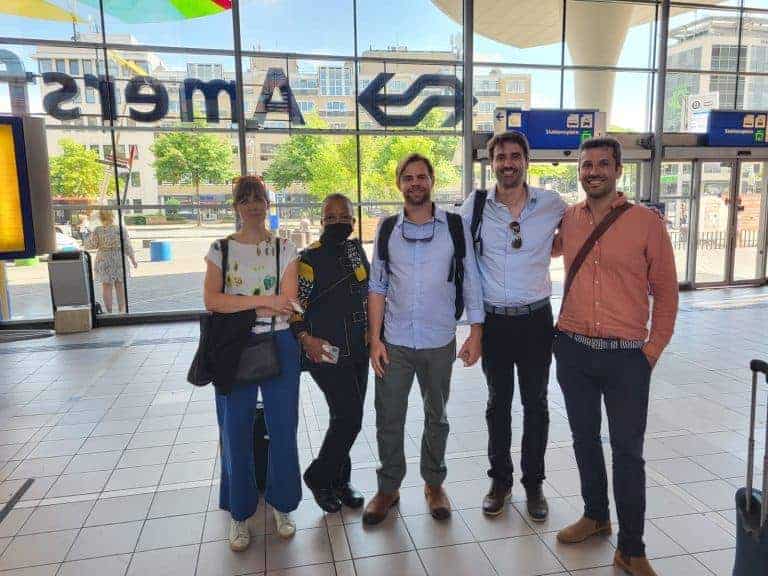 Thank you so much for taking the time to meet and chat with us! Would you mind telling us how you ended up becoming a member of the Sistema.bio board?
Board service as an independent director is the primary way I intend to use my time at this stage of my career. I want to provide organizations with good governance in day-to-day business operations to support their growth and success. The Sistema.bio leadership found me through Him for Her , a social impact venture aimed at accelerating diversity on corporate boards. I'm so happy they did, as I find this opportunity to be a perfect match for my skills, experience, and interest in the intersection of technology and energy industries. 
We're fortunate to have found you! What was your reaction when you learned more about Sistema.bio; especially given that we operate in most of the regions that you have also worked extensively in?
I was very intrigued. My formal training is in investment decision making. To me, Sistema.bio demonstrates the very best of innovation in practice. I'm deeply impressed by the emphasis on leveraging cutting-edge tools to solve challenges for large-scale and smallholder farmers alike.
I remember first learning that the Sistema.bio technology has different sizes catering to a variety of differently resourced farmers. I said to myself, finally! Here is a technology company taking a portfolio approach in responding to energy and climate issues. 
And I appreciate that the team embeds innovation in the very heart of their approach; that you're not only solving a problem for someone, but you're also engaging them from the ground up in responding to the day-to-day challenges of climate crisis.
What would you say is the role of a board member, especially in evolving organizations like ours?
At this stage of Sistema.bio, the role of a board has extended well beyond oversight and compliance alone.  At this stage, it is highly important that we are setting the right foundation for effective corporate governance. So we ask the tough questions. We challenge ourselves to examine the company's culture to be an anchor of business policies. And we continue to push for sustainable but ambitious growth.   
I see a key priority for us as ensuring accountability to investors and ensuring that a solid foundation has been laid for the future of Sistema.bio.
That's quite insightful! What about Sistema.bio would you say excites you the most?
What excites me the most is the transformation capability of the Sistema.bio technology. From my vantage point, our technology portfolio is properly focused on prioritizing urgent action in response to the climate crisis. And on top of the tech component, as I've mentioned, there is a culture here that prioritizes inclusiveness of the business model and tapping into the people's talents in building the team. I commend Alex and Camilo for not only founding this organization, but also for never wavering on the inclusiveness aspect of what Sistema.bio is about. 
Let's talk about your perspective as a black woman in the corporate arena?
American poet and civil rights activist, Maya Angelou wrote a famous poem called "Still I Rise." She wrote of the various perceptions of a woman by society, and her response is "Still I rise." That spirit of grit, resilience, and focus on self-positivity has always resonated with me.
As a leader and as a woman, I am always determined to rise despite the obstacles. I am very blessed to have great mentors, and to serve as a mentor to the next generation (who, by the way, still are teaching me a great deal). My advice to young people is always "Stay ready and prepare for luck." It has certainly worked for me; I have succeeded in this career path by staying ready and preparing for whatever luck may come my way.
Finally, I learned to say "Yes" to opportunities – followed by a question: "What does that mean?" In other words, you don't have to be an expert or 100% comfortable to jump at a new opportunity. Go for it and figure it out. I encourage the women who I mentor to do the same. Say yes because you're capable – and ask what it means afterwards. Loving to learn is integral to fueling the combination of accomplishment and curiosity.
In your personal experience, have you encountered the proverbial 'glass-ceiling' effect?
Of course, I have! Sometimes it feels a bit more like a 'steel plate'; you cannot see the light and sometimes you don't even get oxygen. With a glass ceiling, at least light comes through and you're able to see what is happening outside.
I could sit down and make a list of all the glass ceilings that I have run into over the course of my lifetime; but I choose not to put my energy there. You don't get any extra time to focus on what did not happen or how hard it was. I take my lessons from glass ceiling moments and decide what's next.
I was raised in a two-parent home, but it was my mother who always told me that the word "can't" is not in the dictionary, something I carry with me each day. I come here excited about the opportunity to drive impact at the intersection of the environment, technology, agribusiness, and customers. And each day, I'll be sure to remember my mother's advice. 
What do you do to unplug from work?
When I'm not working, I enjoy my family. I am a wife, a mother, and a grandmother. My grandchildren will always know me as the grandmother who is out there in the world doing changemaker things, and who also deliberately makes time to love them. I love my family and while it can be hard to spend time away from them, we prioritize our time together and I love expanding their world.
I also spend time running and playing tennis. I also play golf which I picked up in Kenya. From time to time, I love to cook, especially quality meals that engage my creativity.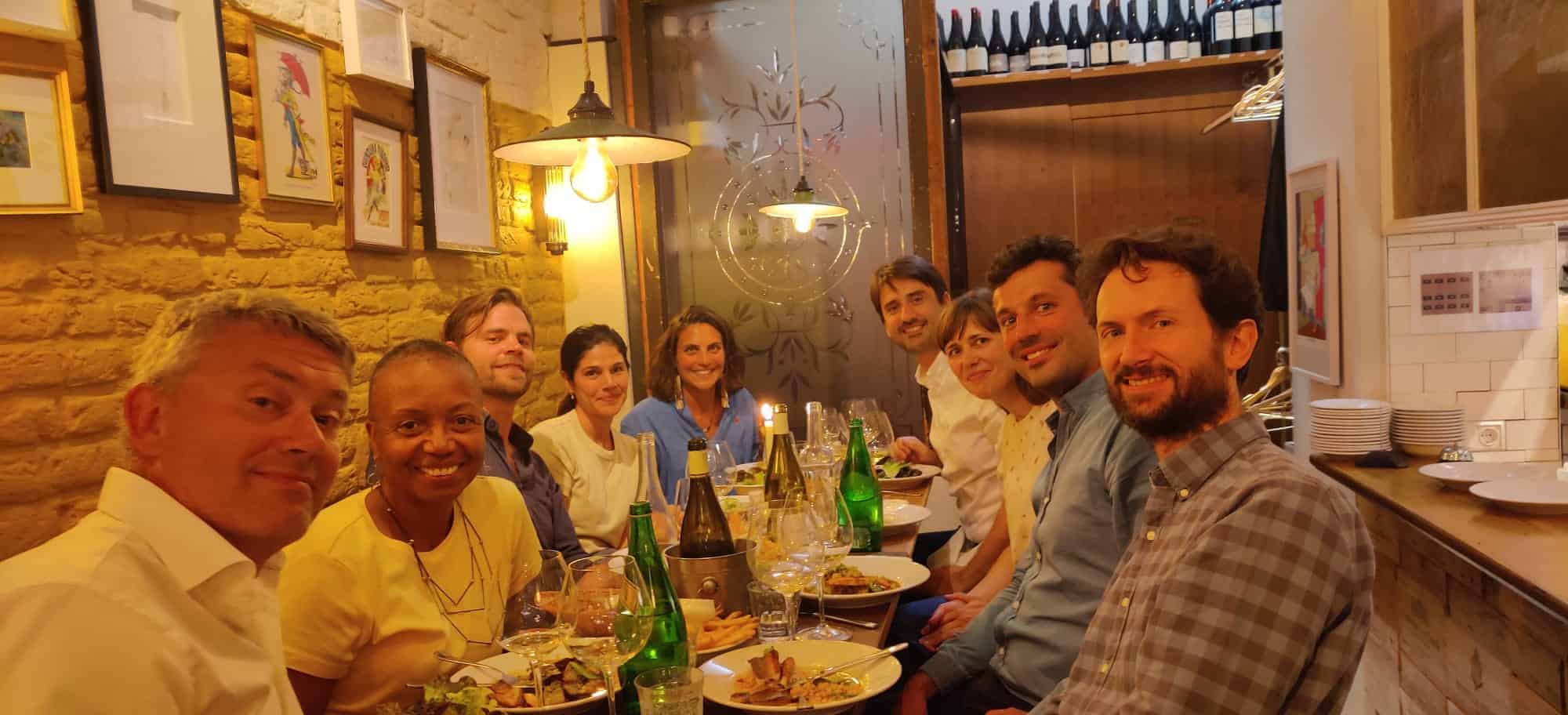 Any final thoughts?
I look forward to working together – and ensuring that Sistema.bio has the foundation in place to serve farmers in their intersecting roles of ag-tech operators, environment and community stewards, and business risk managers, for a long time to come!